CASE STUDIES
Here are just some of our happy clients!
An established interiors account.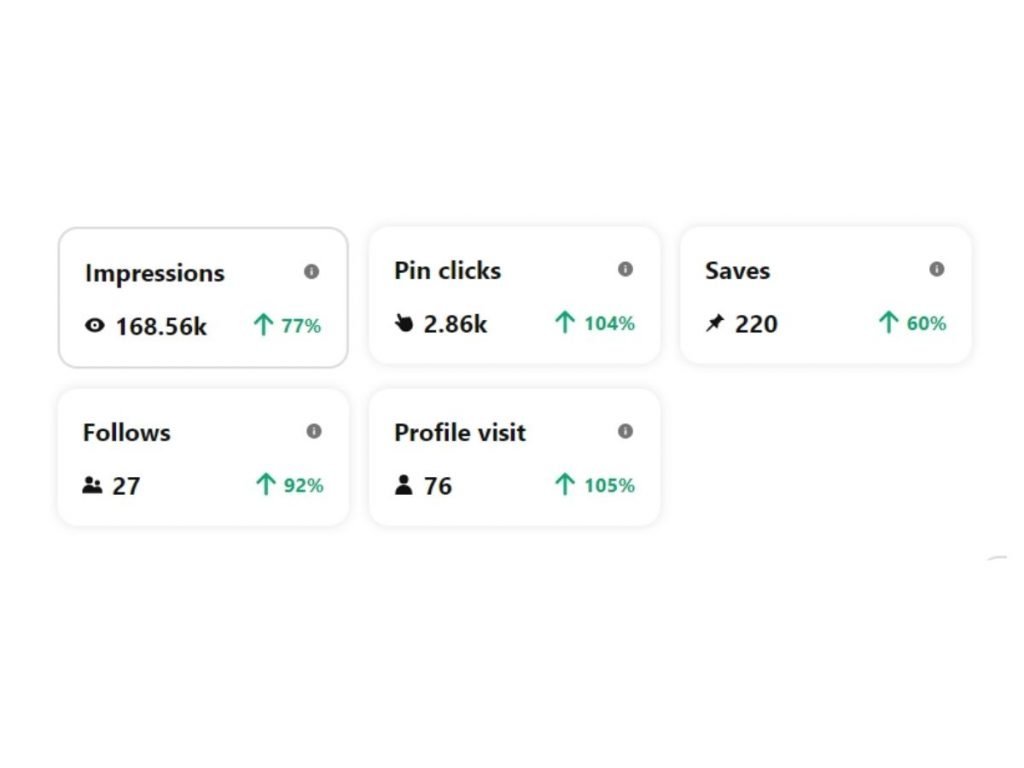 One idea pin uploaded to an interiors account.
A new account set up in September 2021 which has received over 750 extra website hits since then via Pinterest.
An established interiors blog which I audited in April 2021. Adding in new keywords, strategic boards and strategic pinning has increased the account views and website hits massively!